Welcome Message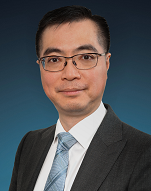 Welcome to the website of the Census and Statistics Department, which has been revamped in April 2021 to provide a better browsing experience and facilitate quicker access to statistics and information.
With strict adherence to integrity and objectivity, our department is committed to providing high-quality statistical services to facilitate informed research, discussion, planning and decision making in the Government and in the wider community. We strive to provide relevant, timely and reliable official statistics in accordance with international standards and statistical principles. We also accord high priority to rendering client-oriented professional services to both our data suppliers and data users, and promoting statistical literacy among different sectors of the community.
This website contains a wealth of statistics covering various social and economic aspects of Hong Kong. I hope you will find them useful and informative. Your comments and suggestions on this website and our statistical services are most welcome.
Marion CHAN Shui-yu
Commissioner for Census and Statistics